Hughes Blog
Thoughts on Software Development, Project Management, Parenting, and Running.
Monday, January 10, 2005
300 Wins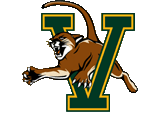 The Cats took down the Big Green of Dartmouth today. We have had a grudge with those folks from south on 89 ever since they took our boulder. But that is another story. Anyway Coach Tom Brennan won his 300th game. Coppenrath and Sorentine both scored 30 points. Coppenrath continues to lead the nation in scoring, and was named the America East player of the week for the third consecutive week - an honor only bestowed twice before in the history of the America East Conference.

Next Up Stony Brook.

Go Cats!
- posted by Chris Hughes @ 8:38 PM


All views expressed in this post and on this blog are my own. None of my comments should be construed to represent the views of others including and not limited to: BMC Software Inc., Corel Corporation, Dun and Bradstreet and AC Nielsen. Copyright Chris Hughes 2004-2012