Hughes Blog
Thoughts on Software Development, Project Management, Parenting, and Running.
Sunday, January 16, 2005
Cats Take Control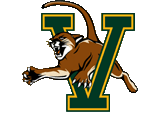 For the last three years in the America East, there have been only two teams at the top - BU and Vermont. Today's showdown took place in Burlington. The Cats were in control for most of the game. They came up with the win, which puts them in control of the conference.

The Cats currently rank 13 in the Mid-Major Poll. Coppenwrath and Sorrentine both made the Mid Major Mid Season Team, the only pair to do so.

The Terriers will get their chance at revenge on Feb 12 when the Cats head to Beantown. That should be a good one.
- posted by Chris Hughes @ 9:27 PM


All views expressed in this post and on this blog are my own. None of my comments should be construed to represent the views of others including and not limited to: BMC Software Inc., Corel Corporation, Dun and Bradstreet and AC Nielsen. Copyright Chris Hughes 2004-2012