Hughes Blog
Thoughts on Software Development, Project Management, Parenting, and Running.
Saturday, January 22, 2005
Good week for the Cats and the Terps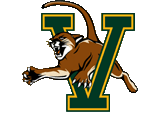 The Cats Traveled down I89 to take on New Hampster earlier this week. They came away with the road win moving them to 7-0 in the America East. Coppenwrath was held to 14 points. That, plus the 16 that he scored against BU lowered his overall point average to 24.9 which knocked him out of first place in the NCAA scoring race. Sorrentine was named America East player of the week. The Cats take on Albany today. Also this week BU lost to Northeastern, which was an upset surprise. The Cats already took down Northeastern in Beantown earlier this year. The Cats moved up to 7th place in the Mid-Major poll this week.

The Hockey Cats lost to Colgate this week. Colgate is ranked 8th in the nation; the cats dropped from 13 to 14. I need to start paying more attention to the Hockey Cats!


While today's headline suggests that it was a good week for the Cats AND the Terps, the reality is that the news is mixed for the Terps. DJ Strawberry tore a ligiment in his knee this week and is out for the season. That is a big loss for the team. However in spite of that setback on Monday, the Terps snapped back and handed Virginia a loss at the Comcast Center. Tomorrow the Terps host NC State.
All views expressed in this post and on this blog are my own. None of my comments should be construed to represent the views of others including and not limited to: BMC Software Inc., Corel Corporation, Dun and Bradstreet and AC Nielsen. Copyright Chris Hughes 2004-2012