Hughes Blog
Thoughts on Software Development, Project Management, Parenting, and Running.
Sunday, January 02, 2005
Skins, Cats Win!
It was a good day in Chris' sporting world. The Skins beat up the Vikings in a meaningless game. I was very happy that the Skins did not fold, which would have been easy given their play this season.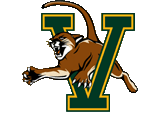 The Vermont Catamounts beat up the Hartford Hawks today as well. Vermont is trying to win the America East bid to the big dance for the third consecutive year.


- posted by Chris Hughes @ 6:57 PM


All views expressed in this post and on this blog are my own. None of my comments should be construed to represent the views of others including and not limited to: BMC Software Inc., Corel Corporation, Dun and Bradstreet and AC Nielsen. Copyright Chris Hughes 2004-2012