Hughes Blog
Thoughts on Software Development, Project Management, Parenting, and Running.
Sunday, January 09, 2005
Typical Sunday
It was a lovely day in N Texas seventy degrees and sunny. I took Reagan for a ride in the stroller we did 44 minutes really easy jogging at breckinridge park.

After that, I caulked the back door. Hopefully that will stop the leaks. I screwed around with the Satellite too. But, I can't decide if it is the reciever or dish. I am back to thinking its the dish. Arrgghh.

Tomorrow I have to visit the orthodontist. This will be my first visit since he put these contraptions on my teeth. I broke one of the brackets the day after XMAS bitting down on some nice refridgerated swiss chocolate. The orthodontist is not likely to be amused. Oh well, the chocolate was nice.

The good weather is here for two more days. I need to fire up the motorcycle one of these two days. Since moving to Texas 17 years ago, I have tried to ride every month of the year. I need to get that January ride in before it turns cold again!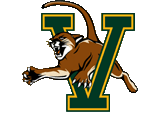 Catamount Note: The Cats squeaked by The Black Bears of Maine, leaving the Cats at 4-0 in the America East. Coppenwrath continues to be ranked the number one scorer in Division 1.
All views expressed in this post and on this blog are my own. None of my comments should be construed to represent the views of others including and not limited to: BMC Software Inc., Corel Corporation, Dun and Bradstreet and AC Nielsen. Copyright Chris Hughes 2004-2012